1. Tell me about yourself. Your educational background, current job title(s), and your background in marketing.
This might be a good place to look – http://www.linkedin.com/in/cortinajcaldwell.  Anything I could say, I've already typed out on there (: Please let me know if you need things more specific to just marketing rather than my entire background.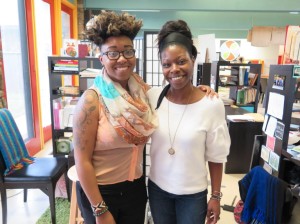 From LinkedIn: "What I know for sure is that when the authentic self – who we really are what we consider valuable to our identity – aligns with our work, we have an opportunity to practice magic in the form of a fulfilling life. If you currently work in an environment that resonates with your authentic self, you know first-hand how
intentional and meaningful your contribution feels. Regardless of corporate structure, you might even feel empowered to make decisions because you have autonomy to do so. Yet, this is not the story for all of us. For the entrepreneur, innovator, educator, change maker and artist – every decision counts. The way you live your life matters and more importantly, the impact of your work on the community matters. How we spend our working life and earn a living…MATTERS. The most effective method for being an asset to the greater community is to intentionally align your authentic self with an authentic business/organization.